33 Marrett Road Lexington MA 02421 - free parking
So much has changed since the early stages of the pandemic. The ensuing months have asked us to reckon with tremendous loss, but also reflect on our daily routines, reconnect with the outdoors, and perhaps enjoy moments that otherwise can get lost in the quotidian shuffle. So many of us have missed the excitement of connecting with other musicians and sharing that energy and music with audiences. These are pieces for optimism, perseverance, and remembrance; songs for a new day.
| | |
| --- | --- |
| Grand Canyon Fanfare | James Howard/arr. Murtha |
| Illyrian Dances | Guy Woolfenden |
| Allerseelen | Richard Strauss/arr. Davis |
| Instinctive Travels | Michael Markowski |
| Moorside March | Gustav Holst/arr. Jacob |
| One Life Beautiful | Julie Giroux |
| The Lighthouse | Joanne Harris |
| Of Our New Day Begun | Omar Thomas |
| Manhattan Beach March | John Philip Sousa |
COVID-19 Protocols Are In Effect
Please bring your vaccination card, a photo id, and a mask to the concert. We will have someone checking credentials at the museum entrance. Once you enter the hall we ask that you mask up and socially distance from other groups. Individuals under age 12 who are not eligible for a vaccine can attend as long as they are wearing a face mask.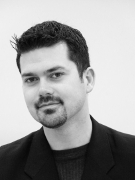 Admission
FREE