The People Behind MetWinds
Rick Wyman
Music Director
Richard E. Wyman is the former Assistant Director of the United States Coast Guard Band, where he regularly conducted throughout the United States and abroad, including the Band's historic 2008 Japan and 2011 Taiwan tours. He led the Band's educational initiatives; designing, hosting, and conducting innovative "Young People's" concerts for over 6000 students annually. Dr. Wyman also created and led a program presenting interactive chamber music assemblies in schools that reached a total of over 50,000 elementary students. He served as the Band's producer for ten CDs, two White House "Pageant of Peace" PBS specials, and brought many internationally-acclaimed artists to New London, CT, including conductor Leonard Slatkin (Detroit Symphony) and Pulitzer Prize-winning composer Joseph Schwantner.
Dr. Wyman enjoys connecting people with art music in a variety of creative and innovative ways. He led Coast Guard Band musicians in chamber music concerts throughout the Northeast that highlighted noteworthy repertoire in a variety of interesting programs and presentation formats. He currently serves as the full-time Executive Director for the Community Music School in Centerbrook, CT, and also as Co-Director of Music at Noank (CT) Baptist Church where he leads the Senior Choir. Dr. Wyman enjoys working with musicians of all ages, regularly appearing as clinician and guest conductor with a variety of school and honor festival ensembles. He has done extensive scholarly work on American composer John Adams, and has published on John Williams in Volume 10 (and Steve Danyew in Volume 11) of the widely-used reference book series Teaching Music Through Performance in Band, and maintains memberships in the Conductors Guild, World Association for Symphonic Bands and Ensembles (WASBE), College Band Directors National Association (CBDNA), and American Choral Directors Association (ACDA). His work as a saxophonist and chamber musician has earned two year-long residency grants from the National Endowment for the Arts, four performance visits to the White House, an appearance on The Tonight Show with Jay Leno and employment at Disneyworld, Busch Gardens (FL), and with assorted jazz and salsa bands. Wyman holds a Doctor of Musical Arts degree in Instrumental Conducting from the University of Connecticut, a Master of Music in Saxophone Performance from the University of Illinois, and Bachelor's Degrees in Saxophone and Music Education from the Eastman School of Music. His primary conducting teachers have been Jeffrey Renshaw and Frank Battisti.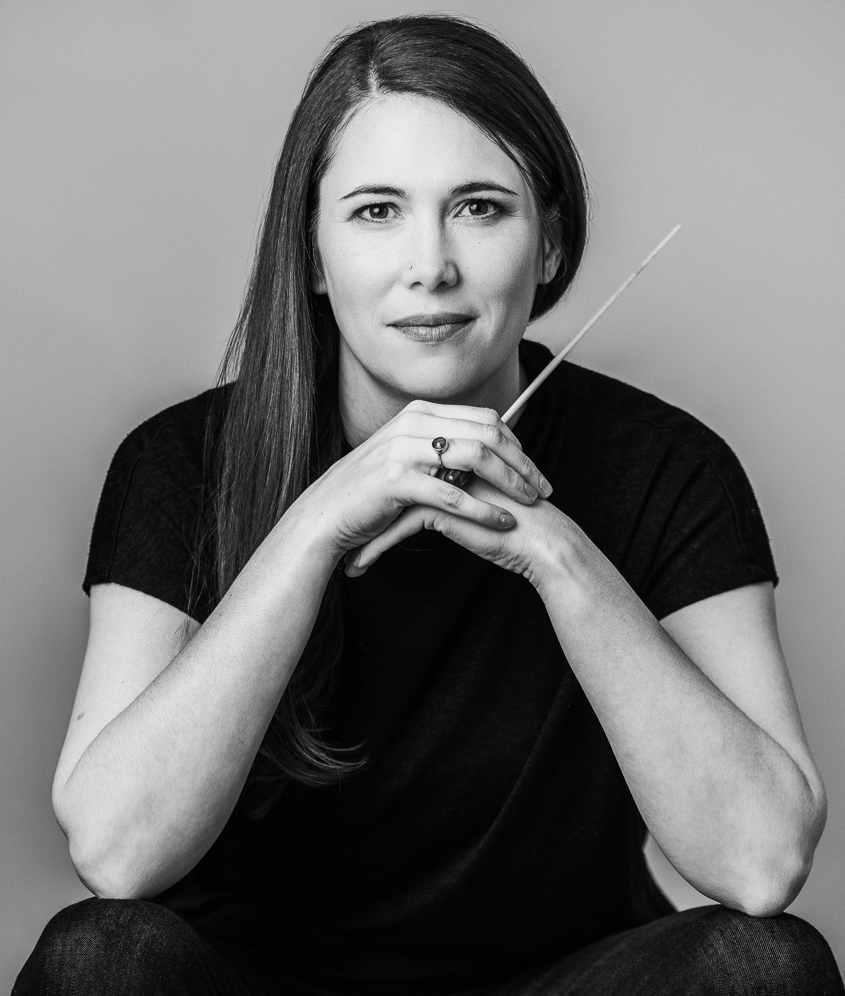 Meghan MacFadden
Assistant Conductor
Meghan MacFadden is a musician and educator based in Amherst, Massachusetts. Currently, she is the Director of the Wind Ensemble at Smith College, Assistant Conductor of the Metropolitan Wind Symphony, and Staff Accompanist for Eric Berlin's trumpet studio at the University of Massachusetts - Amherst. Meghan has taught instrumental music at Beaver Country Day School in Chestnut Hill, the Dana Hall School in Wellesley, Clark University, and Tufts University. In addition to her conducting role at MetWinds, Meghan plays piccolo in the ensemble. She also plays piccolo with the Valley Winds, and is the former second flute with the New England Philharmonic. Meghan is an alumna of the Bluecoats Drum and Bugle Corps on mellophone, and sits on the Executive Committee of the Bluecoats Alumni Council. She is a passionate champion of new and diverse wind band music, and works to facilitate discussions on gender dynamics in music and music education.
Meghan's teachers include Flora May Edmondson and Melody Lord on piano, and Donna Milanovich, Alex Murray, and Jonathan Keeble on flute. She holds her Bachelor of Music Education from the University of Illinois where she played in the Illinois Wind Symphony under James Keene, and received her Master of Music in Conducting from Sam Houston State University.
Board of Directors
The MetWinds Board of Directors and the Music Director together manage our organization. They are responsible for establishing the policies and goals of the group, scheduling and planning concerts, fundraising, applying for grants, and managing publicity and public relations.
Executive Committee
Leslie Hansen, President
Bob Piankian, Vice President
Esther Horwich, Secretary
Rachel Pinsky, Treasurer
Members at Large
Daniel Byer
Jason Caron
Gregory Depp
Sarah Freeman
Dan Fryburg
Alison Hannah
Roy Miller
Nicole O'Toole
Elizabeth Rowland
Kaitlyn Sicinski
Timothy Sliski
Our advisory board helps to guide the group's direction/outlook and provides feedback during key decisions. We are pleased to announce our new slate of advisors who will help us continue to grow in our mission.
Piccolo
Meghan MacFadden
Flute
Sara Campion-Egan
Jennifer A. Hunt
Nicole O'Toole
Kristin Parker *
Laura Ross
Cheryl Webster
Oboe
Christian Arroyo Castillo
Kathryn Lasdow *
Bassoon
Jason P. Caron *
Crystal King
Contrabassoon
Mark Thornton
E-flat Clarinet
Chris Stathis
B-flat Clarinet
Joe DiSalvatore
Celine Ferro
Leslie Hansen
Torben Hansen
Kristen Herlihy
Christina A. Leber
David Minot *
Rachel Pinsky
Kaitlyn Sicinski
Julie Souza
Chris Stathis
Doreen Velmer
Bass Clarinet
Dan Fryburg
Linda Menkis
Mark Thornton
Contrabass Clarinet
Mark Thornton
Alto Saxophone
Ben Leavitt
Amara Lucci
Tim Moyer *
Ryan Rose
Leigh Spignese
Tenor Saxophone
Laura Bailey
Baritone Saxophone
Stephen Ferrandino
Trumpet
Michael Butler
Matt Collins
Scott Dakin
Sarah Freeman
Emily P Hofmann
Roy Miller
Robert Mingolelli
Brian Nowakowski
Mark Olson *
Rebecca Pfeiffer
Horn
Angela DiBartolomeo
Seth Moore
Heather Pineault
Elizabeth Rowland
Deana Saada-Smith *
Trombone
Matthew Dawson *
Ben Owens
Christopher Rene
Bass Trombone
Esther J. Horwich
Bruce Houston
Euphonium
Christian Dow *
Tom O'Toole
John L. Procter
Tuba
Tasnin Chowdhury
Andrew Hazerjian
Timothy J Sliski *
String Bass
Andrew Hazerjian
Percussion
Chris Boyd
Mathieu Bruneau
Daniel Byer *
Gregory C. Depp
Alison Hannah
Daniel Smith


* = Section Leader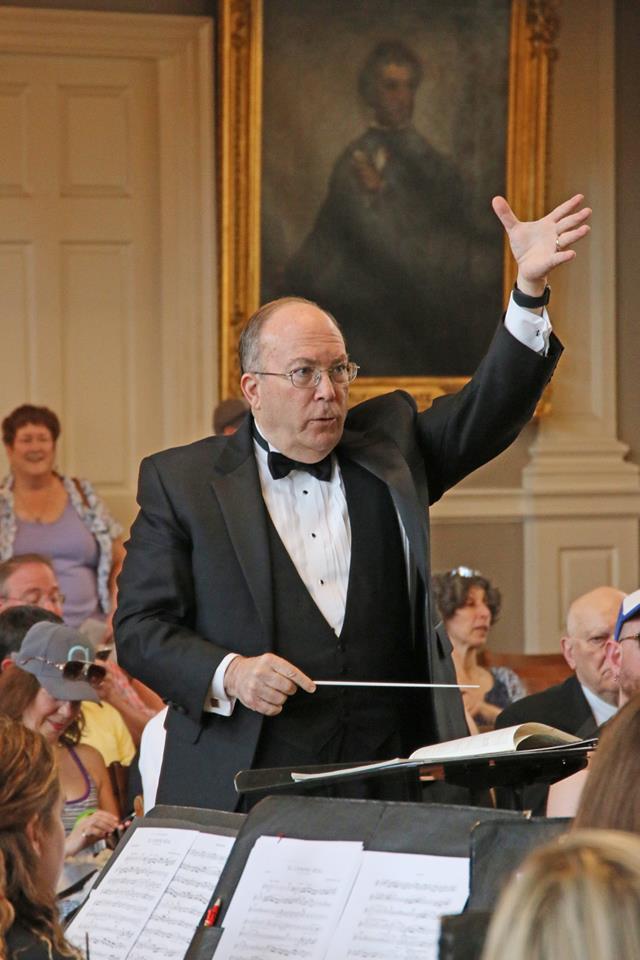 Lewis J. Buckley
Conductor Laureate
Lewis J. Buckley was born in Columbus, Ohio, but considers himself a native of Florida, the state in which he grew up. He earned his undergraduate degree from the Eastman School of Music and his Master's degree from Connecticut College. While at Eastman, he earned the Performer's Certificate for outstanding performance on the trumpet, and he studied conducting and composition.
He enlisted into the U. S. Coast Guard Band in 1969, where he served as Principal Trumpet and Trumpet Soloist for six years. Then, in 1975, he became the Coast Guard Band's fifth Director at age 27, a post he held for over 29 years, becoming the longest-tenured conductor of a senior military band in American history.
Under his baton, the Coast Guard Band became a noted touring organization; released some 20 recordings; aired more taped and live concert broadcasts on National Public Radio than any other wind band, military or civilian, in the United States; and earned a reputation as one of the most accomplished wind bands in the world.
From 2004-2011, Buckley was the Conductor and Artistic Director of the Manchester (CT) Symphony Orchestra. For fifteen years, he conducted the Hartford Symphony Orchestra in its annual Symphony on Ice/Toys for Tots program, and he has also conducted the Eastern Connecticut Symphony during its summer series.
He continues to compose, arrange, and publish prolifically, and his music is widely performed, including a number of performances by the Metropolitan Wind Symphony. He also remains an active trumpet soloist, frequently combining solo appearances with conducting, often in premiere performances of his own commissioned works.
As our Music Director, Buckley brought to the MetWinds podium more than 30 years' professional experience in an unusually wide range of music-making. He is equally at home conducting, writing, or performing, with bands, orchestras, and choruses, in all styles of music from classical to commercial to jazz. The guest artists whom he has conducted reflect his range of experience; they include Walter Cronkite, opera giant Placido Domingo, Lorrie Morgan and Lone Star of country fame, the Motown sound of Martha Reeves, and many others.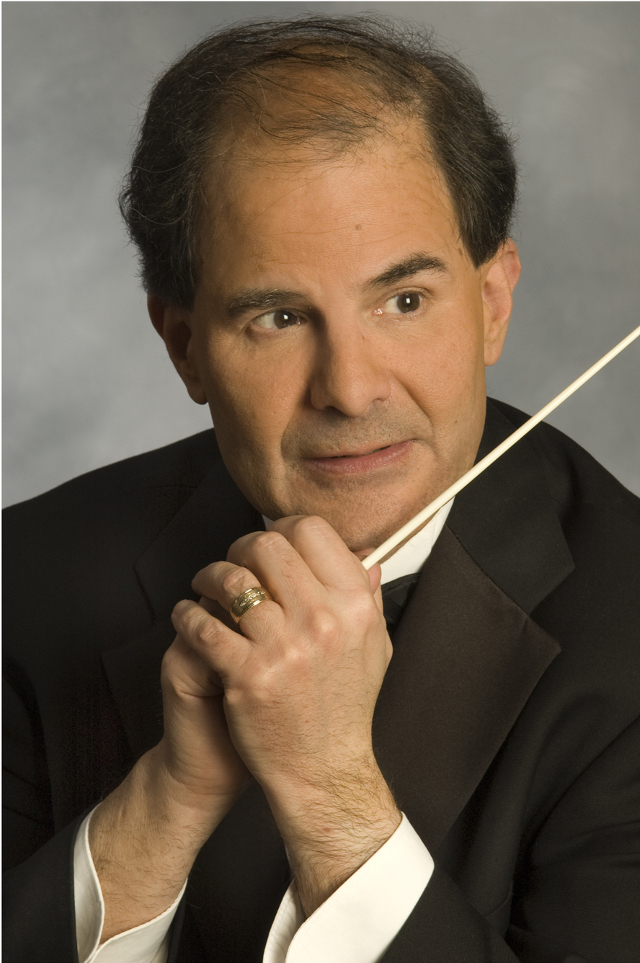 David J. Martins
Music Director Emeritus
With a dual career as a clarinet performer and conductor, David J. Martins balances orchestral and chamber venues with an active teaching and conducting schedule. He is a Master Lecturer in the School of Music at Boston University where he is Music Director of the Wind Ensemble and teaches Applied Clarinet, Chamber Music and Graduate Conducting.
In the Spring of 2019 the Wind Ensemble released on Summit Records its third recording of four works by Boston University composers for wind ensemble of which three were written for the ensemble. In 2015 the ensemble released its second recording of Trumpet Concerti with Boston University Professor Terry Everson. In 2013, the ensemble released its first recording of Ketty Nez's Piano Concerto entitled Thresholds on Ravello Records and in 2014, premiered the wind ensemble transcription of John Williams' Tuba Concerto with Mike Roylance, principal tuba of the Boston Symphony Orchestra. The ensemble also performed at the 2014 CBDNA East Conference.
He is Professor Emeritus of the University of Massachusetts Lowell, Department of Music, where he was the Wind Ensemble Director and clarinet faculty for 35 years. He was a Berkshire Music Festival Tanglewood Fellow and holds degrees from the Eastman School of Music and the University of Lowell, College of Music.
Professor Martins is the founding music director of both the Rivers Conservatory Youth Wind Ensemble 2014-2017 and the Rhode Island Philharmonic Youth Wind Ensembles where he was conductor of the senior division from 2002-2012 and conducted the ensemble at Carnegie Hall. During his ten-year tenure as Music Director of the Metropolitan Wind Symphony (of which he is now Director Emeritus), the ensemble performed at the National Conference of the Association of Concert Bands and commissioned numerous new compositions. Since the summer of 1999, Mr. Martins has served on the faculty of Boston University Tanglewood Institute as Director of Wind Activities for the Young Artist Orchestra and, since the summer of 2005, conducts the Boston University Tanglewood Institute Wind Ensemble.
Professor Martins is a member of the clarinet section of the Boston Ballet Orchestra and Bach, Beethoven and Brahms Society Orchestra. He performs as a substitute player with the Boston Symphony Orchestra, Boston Pops Orchestra, the Boston Pops Esplanade Orchestra and the Springfield Symphony. He has done tours throughout the United States with the Boston Pops Esplanade Orchestra. For 25 years, he performed as second clarinet with the Rhode Island Philharmonic Orchestra. He has also performed with Boston Lyric Opera, Symphony New Hampshire, Landmarks Orchestra, Boston Classical Orchestra, Pro Arte Chamber Orchestra, Boston Modern Orchestra Project, Alea III, Musica Viva, and Monadnock Music Festival. In past years he toured with the Philharmonia Hungarica Orchestra of Germany on their U.S. tours, the Puccini Festival Orchestra throughout Italy, and performed six tours throughout Greece and Russia as soloist and member of the contemporary chamber ensemble Alea III. He can be heard on orchestral and chamber recordings on the BSO, CRI, Koch, Titanic, Gasparo and Albany labels.