33 Marrett Road Lexington MA 02421 - free parking
Our winter concert celebrates the glories of the symphonic wind ensemble with beloved pillars of the repertoire (Holst and Bach/Goldman), twentieth-century classics (Mennin and Dahl), and more recent works destined to become favorites (Stephenson, Gillingham, Ticheli). The spirituality of the Bach and Gillingham; the nobility of the Mennin and the Holst; the lyricism and virtuosity of the Dahl; and the big-hearted exuberance of the Stephenson and the Ticheli --- all these qualities will embrace you as they find their expression in the expert playing of MetWinds. In a nod to our recent 50th anniversary, the Mennin and Dahl works are reprised from our inaugural concert (March 1972), 50 years ago!
Wildcat Run
James Stephenson
Fantasia in G major
Bach/arr. Goldman
Canzona
Peter Mennin
Concerto for Alto Saxophone
Andy Wilds, soloist
Ingolf Dahl
Be Thou My Vision
David Gillingham
Postcard
Frank Ticheli
First Suite in Eb
Gustav Holst
We are not currently holding in-person pre-concert lectures, however, you can hear our guest conductor talk about the upcoming concert here.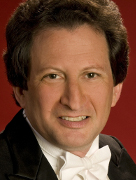 Admission
Adult: $18
Senior (62+): $14
Student (5+): $6
Child (under 5): Free